Sorry perfectly preened
Singapore
, apologies gloriously grungy
Wellington
; you have been beaten, ousted, you have been pipped at almost the very last post by San Francisco; three six five's official new favourite city.
We only had a few days in San Francisco and with so much to see and do we knew it was going to be pretty hectic. What we didn't know was that this would mean a sort of a get-fit-quick retreat to a beautiful city that perches perilously on no less than seven hills. As soon as we arrived we hit the streets, San Francisco is compact enough to walk around most of it – as long as you are wearing comfortable shoes and you are ready to layer up and layer down in accordance with it's ever changing micro-climates and the gradient of the hill you need to navigate through. And you will be passing hills; some so steep that the pavements are actually steps and some so high that the freezing gale force winds you experience at the top are nothing like the sunny little side street you were standing in below.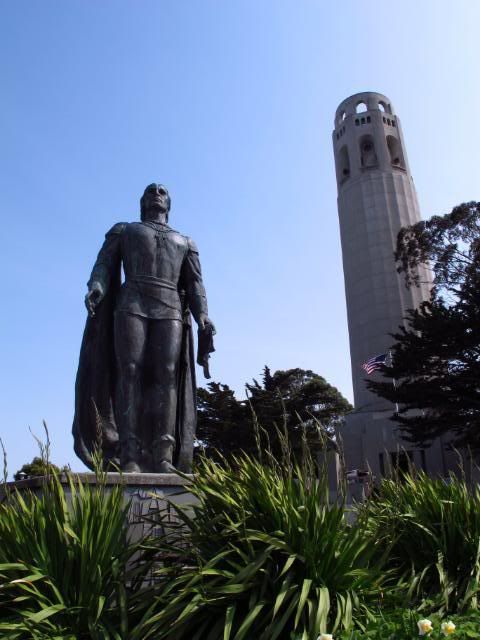 Our first excursion was to begin the strenuous trend; we decided to view the city from the top of a relatively small Coit Tower which sits on top of the deceivingly high Telegraph Hill. But the views from the top were well worth it. This would be our first glimpse of the Golden Gate Bridge, glowing red in the distance over blue waters. From here we could see the city undulating out before us, every winding street, tiny secluded Alcatraz and all the piers that punctuate the coast-line. It is simply beautiful.
San Francisco, we knew, was a city full of artists and you don't have to go far to find a gallery, exhibition or even just some poetry taped to the pavement; passing the latter was a clear sign that we had made it to North Beach; former hang-out of Jack Kerouac and spiritual home of the Beat generation. Now I wouldn't really class myself as a fan of the beat movement (in fact, quite the opposite, but that's another discussion...)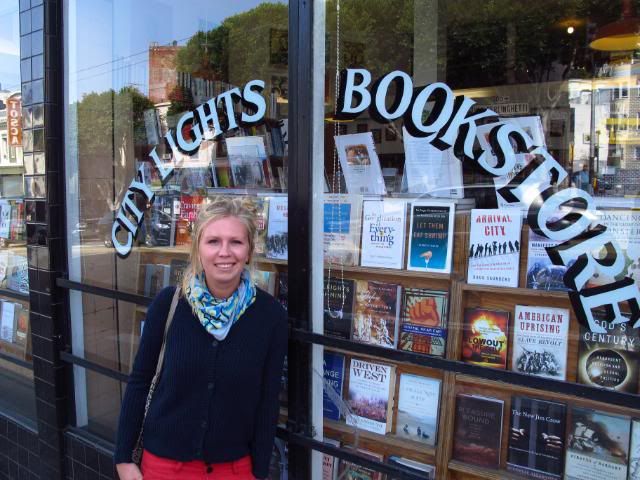 but it was pretty exciting for a bit of a lit-geek like me to go to the City Lights Book Store and have a drink in Vesuvio just as they were doing 60-odd years ago.
Further wanderings took us through China Town, Japan Town and to the Haight, where The grateful Dead once lived and the only thing stronger than the prevailing sense of the 60's hippy movement is the sweet smell of joints being smoked at every opportunity. There is even a clock on the corner of Haight and Ashbury that famously always reads four twenty; which will be either a deeply cool or very confusing statement to you, depending on your association with these cult numbers. T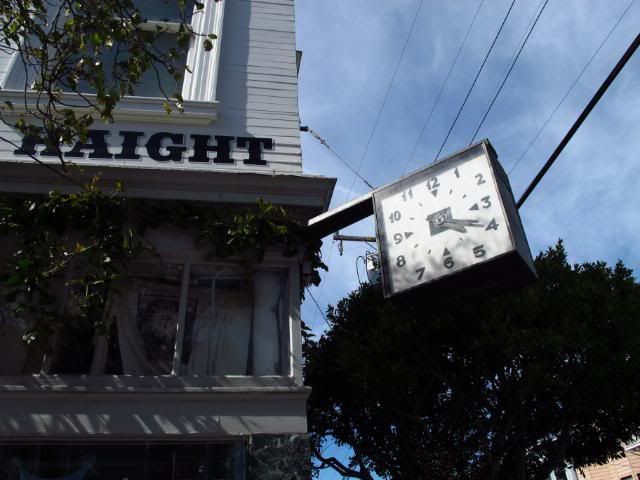 he streets of Haight are lined with coffee shops, record stores, vintage clothes shops and – no surprises here – some incredible street art. Here the tattoo:person ratio soars and everyone seems intent on keeping the spirit of peace and free love alive. Yeah, I really really like the Haight.
Keen to take in as much of the city as we could, and with the soles of our shoes already notably thinner, we switched pavement for pedal and hired bicycles for a day. Our route took us through the beautiful Botanical Gardens and – not without a fair bit of huffing and puffing – over the Golden Gate Bridge itself. Unfortunately, this being San Francisco,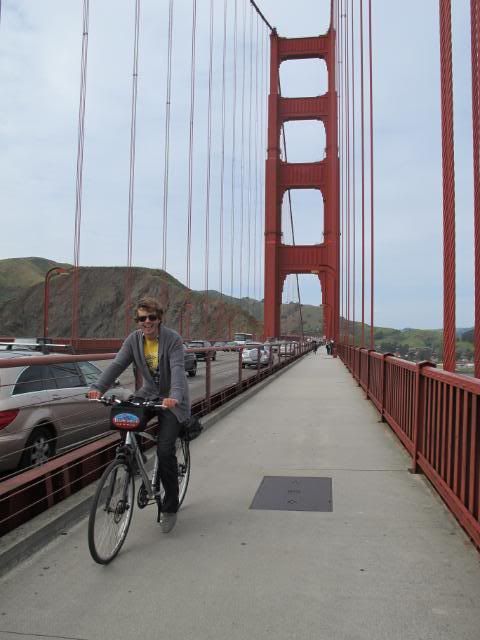 the day had clouded over a bit by the time we made it to the big red bridge but to see it was still simply spectacular. Yes it may have all but killed the shipping trade in the area with its completion but who cares? It looks great – and as it turns out the then-defunct ferry house has now become a hub of culinary greatness.
We cycled along the coast back to our hostel and were more than happy to stop for a wander around the eateries and to admire the skaters and BMXers that strut their stuff aside a huge angular sculpture and below the huge clock tower that actually tells the real time, all the time.
Yes it had been a busy few days but it wasn't over just yet – we had one last thing on our must-do list; prominent in the prohibition era, there are still a few Speak Easy's to speak of. Under a 'Anti-Saloon League' sign, after a knock and uttering of a secret password, we were taken through a bookcase (seriously) to a tiny bar called 'The Library' that served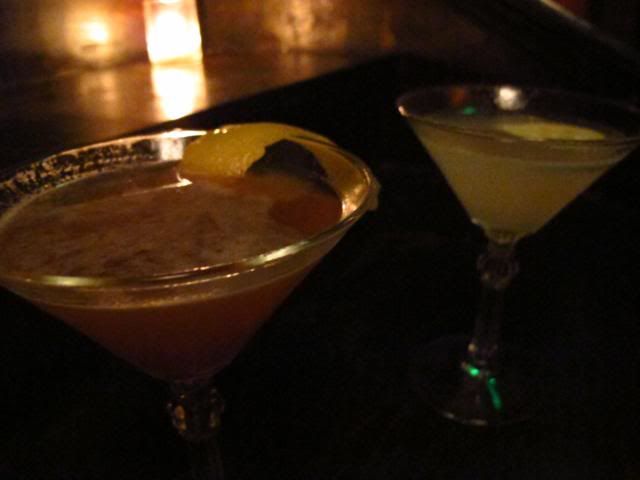 incredible cocktails just like they did when it was illegal. It was the perfect way to end our short but sensational stint in this beautiful, vibrant and historic city.
San Francisco; we love you.