As Kat mentioned in the last post, our trip to the Northland came in the middle of a two week stay in Auckland. The reason for staying put in a single place for longer than usual was to spend as much time as we could with some old family friends of mine. The Graimes/Woottens (the family tree is a trifle convoluted, I won't bore with diagrams) moved out here about seven years ago after living next door to my family for a few years. Almost instantly it was clear to see why they are so happy here.
Although not the capital, Auckland has the biggest population of NZ cities, and, when taking a walk through the main town streets, is clearly the commercial and industrial hub of the country. The water front area, for example, clearly has a job to do; sky-high office blocks and trade ships obvious in even the most central and touristy of areas.
But, don't be fooled. There's more to it. Ginni and Martin live in one of the many suburbs of Auckland, a good forty minute dive away from the town centre. Here it's a totally different story, as the house looks over beautiful crescent bays with Rangitoto island, and joining it on a clear day, the Coromandal peninsula serving as a backdrop. We still love you Emilio, but with a spare room to stay in, access to the well stocked fridge, and even a hot tub, we were going to be mighty comfortable here.
And what a wonderful two weeks we've had. Of course the highlight was spending time with my friends again, catching up over the last few years and constantly being reminded why we spent so much time together when they were but a jump over a garden wall away.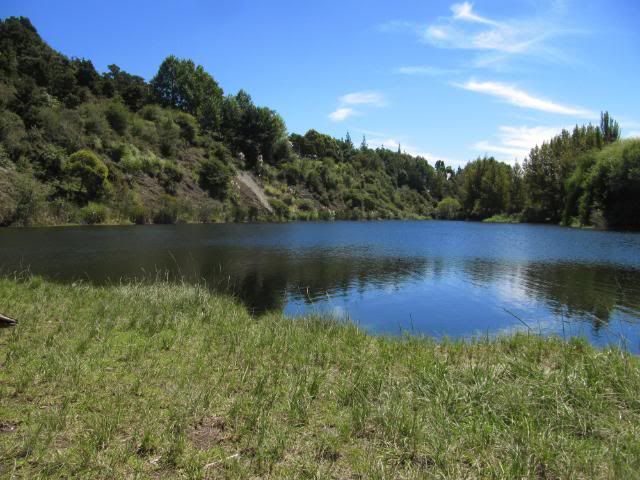 We had an amazing day with Tom visiting a secluded but beautiful spot known as 'The old cement works'. There was a particularly perilous looking rope swing going into the water, which, wisely I think, we passed on. We maybe made up for it a couple of days later by jumping off one of the traffic bridges into the river below. "Jump off here" Tom said. "The area right under the 'do not jump – rocks below' sign has no rocks under".
We also spent a few days with Tony, who lived a little closer to town giving us a good base for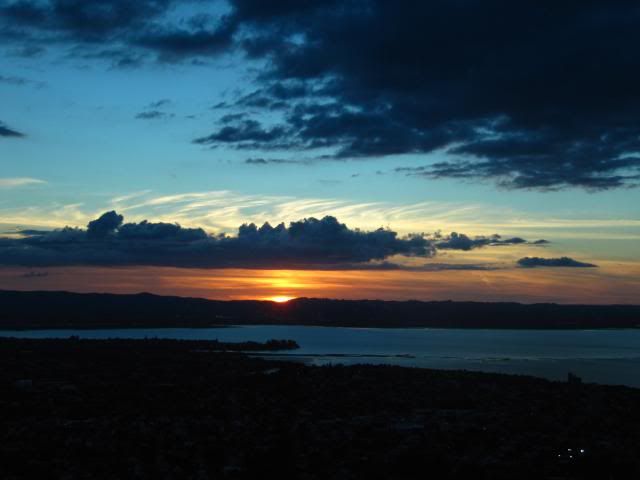 exploring a bit more of Auckland city. The Auckland Museum is definitely one of the best we've been to, and the views from the Sky Tower – the tallest building in the Southern hemisphere - are amazing. Me and Kat got to brush up on our baseball skills again (watch out America) and had a little golf lesson from Tony and his girlfriend, Kelly, too. Seems I'm turning into my folks a little early...
Shakespear park was great as well. We had a pretty full on barbeque, and messed about with the whole family playing cricket, rugby, and swimming in the sea. Maybe its just our London routes, but I really don't understand how you can have such nice beaches, so close to a major city.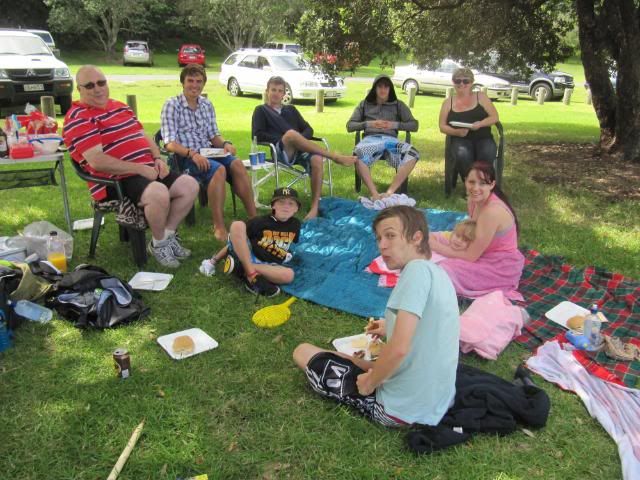 We really had the best time staying here, and to Martin, Ginni, Ants, Suzi, Tom, Pete, Max, Josh and Bella – we thank you again for having us. Lets not make it seven years again, eh? ­