Dear readers, looking over some of my last posts I have noticed a worrying increase in the inclusion of comments about the weather from yours truly. I would like to extend my sincerest apologies to all those who came to this humble url to find exciting, informative, dare I say even amusing travel blog and have been bombarded with a boring running commentary regarding rainfall in NZ. I promise that I will try to keep my inner Michael Fish under wraps hence forth.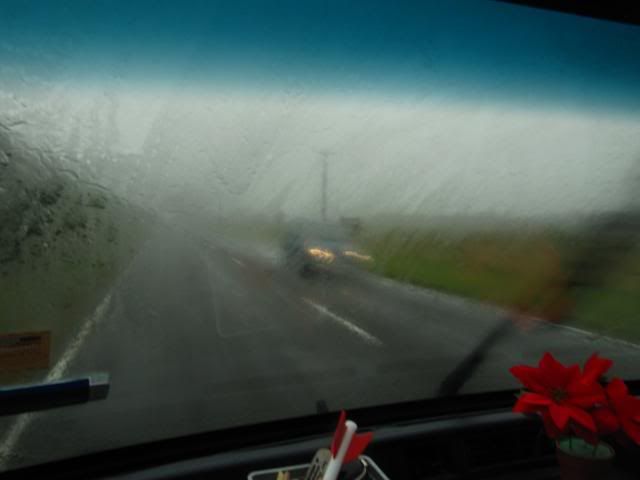 With this caveat in mind let me begin where I left off...ah yes, winding up the west coast to Nelson. Well, yes, now this is going to be tricky because we have in fact diverted from that cause of action because of the poor...oooh...the...you know...there was too much...it was torrential...so we... Alright; here it is – it was raining so bloody much on the West Coast and the forecast was for more of the same so we nipped directly Eastwards from Greymouth (lovely town...awfully apt name) to
make the most of a small window of sunshine we'd spotted on the horizon at Arthur's Pass.
By the time we arrived we had time for a beautiful late-afternoon walk to the Devil's Punchbowl Waterfall (a thoroughly drenching experience) and an early dinner with a spectacular backdrop of pinks and blues as the sun set over mountains.
We were up early again for another blustery walk as the shadow of the mountain on one side of the valley crept slowly down the mountain opposite. We were back at base camp and enjoying breakfast by the time the winds really picked up (160km/hr at the peaks) and we were driving east again by the time the storm that was tearing apart the West coast crept over the Southern Alps and things got really wet.
Though it would have been great to stay longer and do some more challenging walks and see some really incredible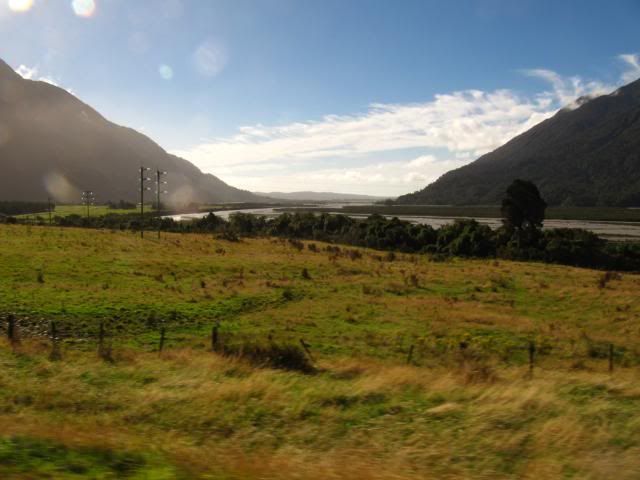 sights the *eh-hem* you know that thing wasn't on our side this time. Still, I think we made the most of our short time in stunning Arthur's Pass.
Now it is onwards and north-eastwards to sunnier climbs and, since it is now somehow February already, the final leg if you will of our South Island adventure.