So here we are in pastures new and the first of our South East Asian resolutions is to leave behind the musical punns that were forming the title of our posts [*brief pause while you look back and realise that was what they were all about*] But - fear not - we won't be stooping to anything as helpful as using actual place names...
Our second resolution, after being refused entry into Vietnam, is to be more visa-efficient. I should explain; Vietnamese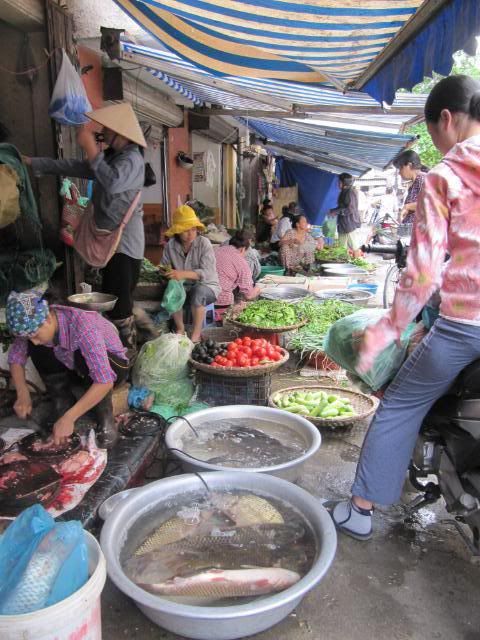 visas can be quickly and easily obtained on entry with possession of an 'approval letter' from the government which is, again, easily obtained in advance. The problem arose when we extended our stay in India by a month and subsequently arrived at the airport with an approval letter that allowed us entry up until the second of July...on the seventh of July.
After much pleading, smiling, dodgy translation and even some tears we were provided with a last-minute visa for $140...each; more than five times the price we'd already paid for our (now expired) approval letters in advance.
Needless to say we left the airport with spirits somewhat dampened. But - and this is one of the joys of backpacking - the bus we boarded into town was full of other travellers and we spent the rest of the day finding accomodation and getting our first taste of bia hoi (local beer) with some lovely folk.
Hanoi is an awesome city; we've been pounding the pavements, and the streets, since the pavements are usually full of parked mopeds and street cafes. The locals are a venerable mix of the super-stylish and weathered-workers; friendly folk with wide smiles and peaked hats.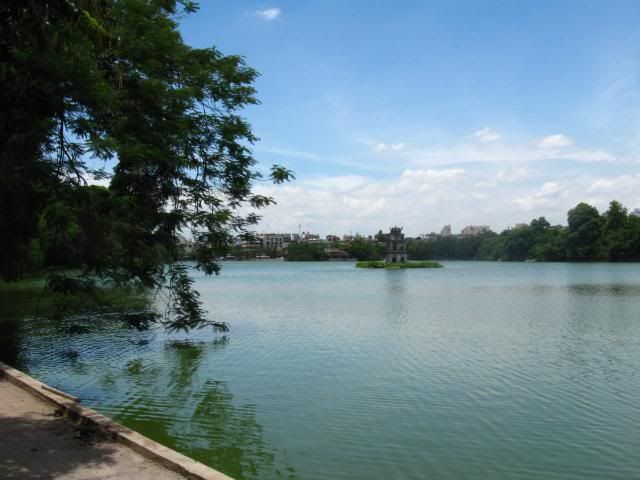 We've seen some incredible architecture, some beautiful art galleries and some seriously fresh fish being sold; they're kept in bowls pumped with oxygen and they're still gasping for breath when they're cut and weighed and sold. It's quite something to behold. And all the more reason (for me) to keep it en chay (vegetarian).
Tonight we're leaving for the mountaneous north of the country, right up on the boarder with China, where we hope to trek through paddy fields, meet some of the Vietnamese hill tribes and, Heiniken in hand, watch Holland win the world cup.
Let the Vietnamese adventures begin!