And we hope that Frankie had a lovely time, but we were in India - and we were going to Bollywood, baby.
In the first bit of paid work that Team 365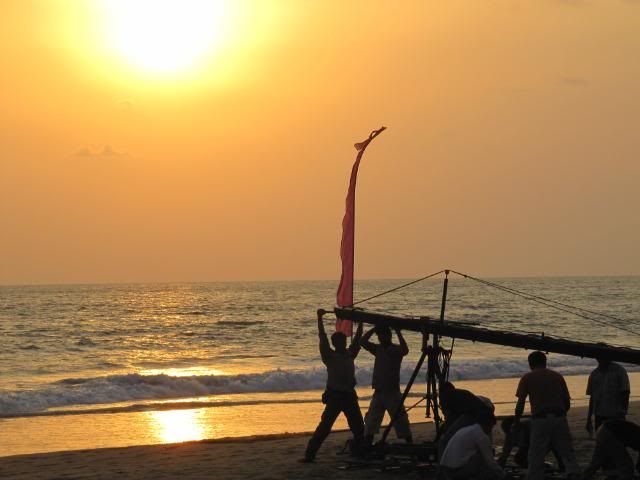 had done in a month: we'd secured ourselves the illustrious position of
EXTRA
on a Bollywood movie set.
That's right. And
Golmaal
, which will no double go straight to DVD in that cornershop down the road that you didn't realise even
did
DVD's may well contain the fleeting image of your favourite travelling twosome.
In reality the day was spent lazing on a private beach with some friends we'd made and had introduced us to the right Russian lady that was in a position to give such employment. We were served breakfast and lunch and then, just as the sun was setting and our hopes of stardom fading our extra skills were called upon! And so we walked up and down a faux road infront of a faux house while the stars sped past on scooters for about half a hour while camers rolled and a stuntman explained to us that he'd been in Slumdog Millionairre too.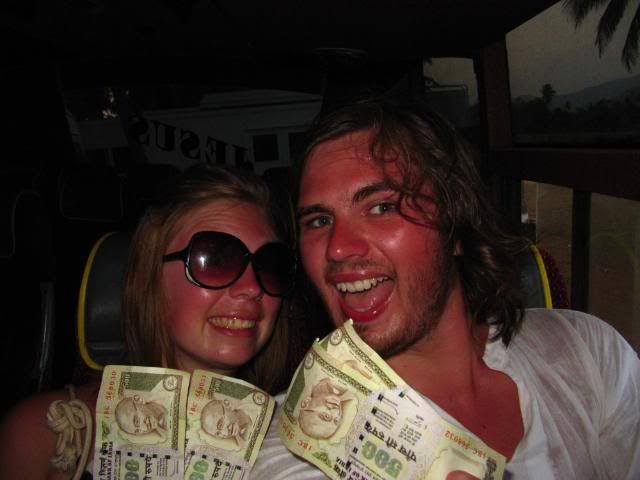 And there it was: a hard days work and two crisp 500 Rupee notes each later, delirious with excitement, we toasted to our success and planned our onward journey.