When we rose early on Sunday 9 May, neither Rob or I had really known what to expect. What followed was a series of amazing events proving that we are not only the happiest 365ers in town - but also the luckiest.
We were going on a drunkely-arranged trip to Mass in Old Goa with Peggie and Jihan. That was all we knew.
The Church of Bom Jesus, as well as holding Mass every Sunday, also holds the glass coffin of St Francis Xavier - the patron saint of Goa - and, miraculously his in-tact corpse a mere 462 years after his death.
As a child, Peggie had visited this church at the annual festival of the Feast, in a time when the coffin laid open and had touched the saint. The coffin had remained open until, about 30 years ago, when an over-zealous believer had bitten the toe of the body and, apparently,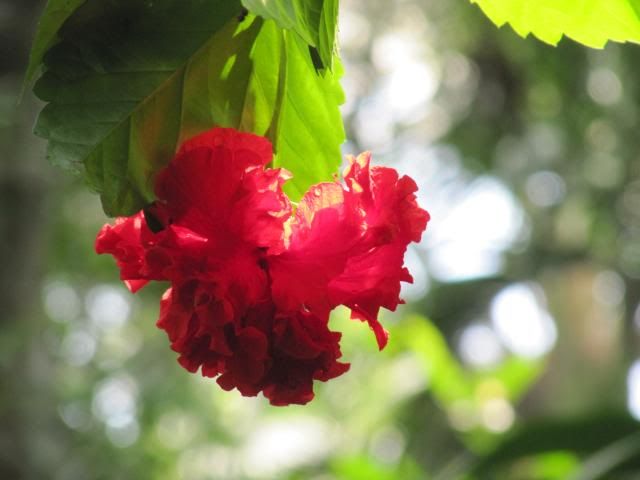 the wound had bled. After attending Mass (unfortunatly all in Hindi but beautiful none the less) we saw the saints coffin and a lovely, if bizaarely surrealist, set of paintings depicting his life.
Our trip continued and we headed to a stunning temple which, embarrassingly, now neither Rob or I can remember the name of. But please let me assure you that it was indeed a thing of beauty.
We then headed to Sahakari Spice Farm; which did exactly what it said on the tin...and some. We were greeted by four girls performing a Goan dance, a garland of flowers, a cup of lemongrass and ginger tea and home-grown cashews. Our tour guide introduced herself and we headed off round the luscious green farm being shown all the spices and plants that were grown there. The tour ended with the 'traditional' cooling practice of ladelling cold water down everyones backs. Then the buffet lunches to end all buffet lunches began!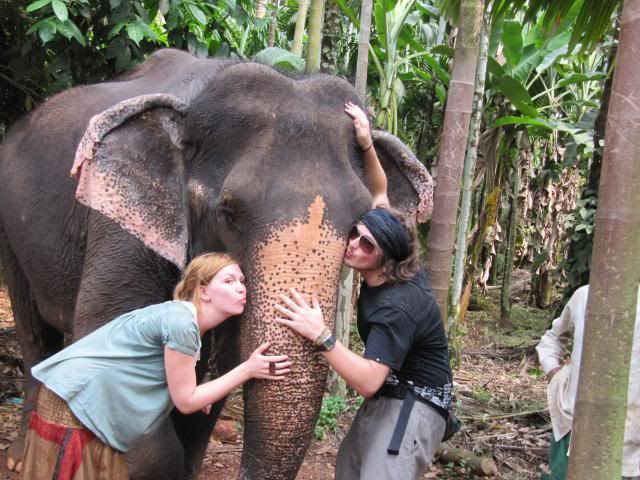 Well fed and feeling suitably knoweldgable we drove around to the other side of the farm which has, not spices, but elephants! Three beautiful elephants which we were lucky enough to be able to admire, feed, stroke and even kiss (photos to follow: there's some absolute winners). I think I have probably seen an elephant in a zoo before, but to be standing next to one, just after it had had a wash and to touch it's rough skin and look into it's tiny and peaceful eyes was really a magical experience.
And so we headed back to Baga, giddy with excitement and eternally thankful to the days wonderful hosts; Peggie and Jihan without whom none of these experiences would have been possible.