Continuing our voyage east from Agra, we arrived in Varanasi after a typically Indian train journey - delayed, hot, busy and at one point so dusty I couldn't open my eyes.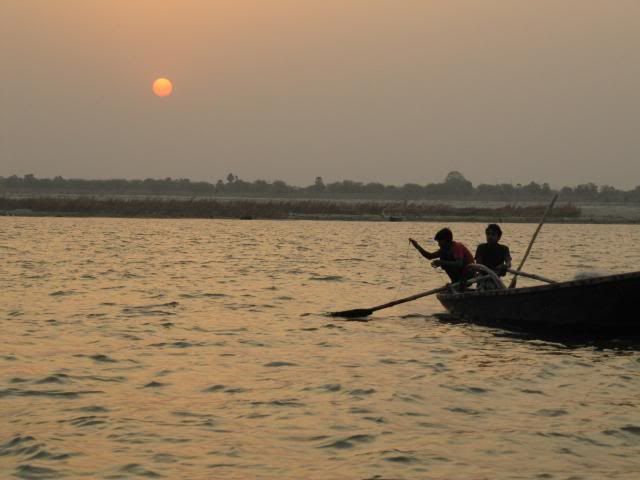 The quintessential India that we are looking for could not have been more apparent in transit to Varanasi. We hoped for an equally honest portrayal of life from the destination itself and as one of the holiest places in the sub continent we thought we'd be able to learn a lot about a completely new way of life. It turns out that on this occasion the 'real' India is harder to come by and less obvious than the rail networks into it.
The place seems to be surrounded by a tourism created force-field that makes it very difficult to discover the true culture of Varanasi. It soon appeared that is near impossible to talk to locals and find out a bit more about the heart and soul of the place as they'll quickly ignore your questions and inquisitive nature by just trying to sell you something. And they try really hard, trust me.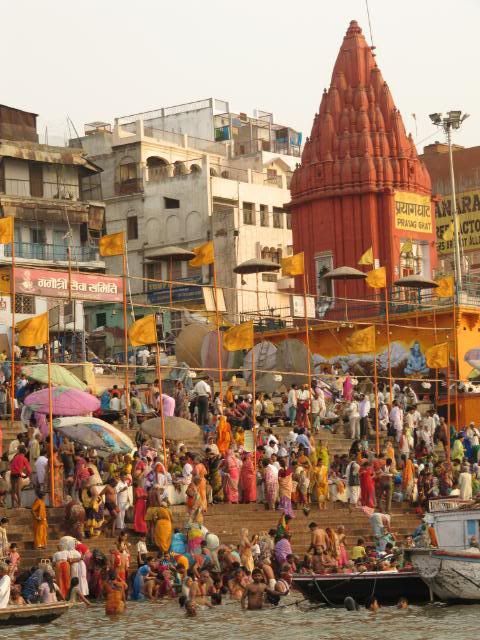 Don't get me wrong, this place is beautiful. We took a pre-sunrise boat trip down the Ganges, explored the ghats and the town, had a seriously special moment witnessing a cremation and took back many great memories. And when the survival of the locals pretty much depends on westerns like us coming to visit with more money than most Indians can imagine, you can't get angry or annoyed when they try and sell you a postcard. Perhaps this is the quintessential India we are looking for, just a 21st century version of it.